Macarons at Bouchon Bakery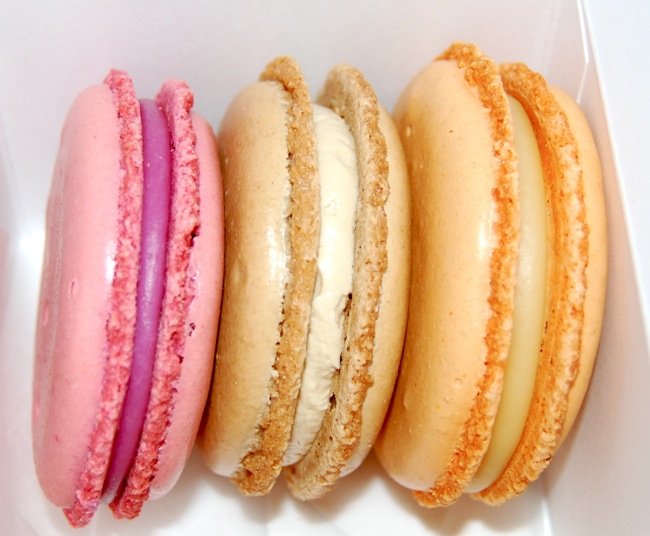 Update: Bouchon Bakery now has a location in Rockefeller Center
Macarons are not macaroons. Those dense, coconut-cluster snacks have nothing on these French confections. One bite reveals the layers–a light whipped cream, sandwiched between two puffed pastries, whose sugary shells cracks and melts meringue-like on your tongue, while inside remains moist and chewy. Macarons come in an endless variety of pastel shades and flavors, from always-popular fruit like strawberry and key lime, to hazelnut, caramel, and chocolate.
A fail-safe spot to procure my favorite treats is Bouchon Bakery in the Time Warner Center. Bouchon feels like a secret, since it's situated up two escalators in the middle of an upscale mall. But neither the takeout window, nor the sit-down dining section deals in your standard food court fare. Prepared sandwiches, like ham and emmenthaler on fresh-baked bread, as well as buttery spinach quiche and watercress salads are available, and priced lower than you might expect from the chef/owner of the French Laundry and Per Se. However, the baked goods–eclairs, tarts, croissants, brioche, and homemade-oreo "TKO cookies" are where it's at. As for the macarons, try the raspberries and champagne, nutella, and caramel flavors ($2.75/each). But beware of the passionfruit variety, unless you like your cream filling eye-wateringly tart.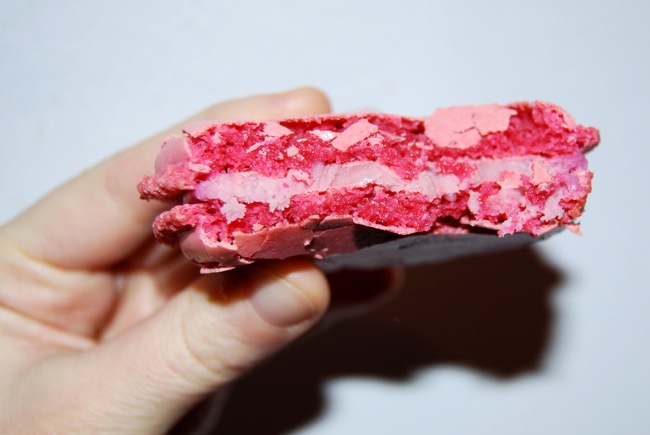 Bouchon Bakery
Time Warner Center, 10 Columbus Circle 3rd Floor
Mon-Sat 11:30am-9pm, Sun 11:30am-7pm