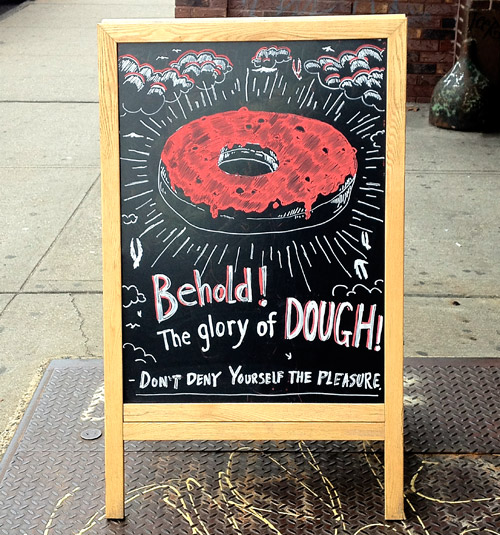 The sign does not lie. The doughnuts from Dough are clouds-parting, angels-singing glorious, and the best doughnuts I've had in New York City. My first bite of one of these mini miracles occurred at Smorgasburg last summer, but since the Saturday-only food fest paused for the winter, I've been unable to get them without venturing to the source, Dough's bakery in Clinton Hill. That is, until I stumbled across this sign outside Gimme Coffee on Lorimer Street.
They had at least a half-dozen doughnuts in their display case, including plain glaze, berry glaze, blood orange, hibiscous, and sugar. Honestly I was too flustered by the bounty of doughnuts falling suddenly into my lap to note all the different flavors. I got a berry glaze and a cinnamon sugar (my favorite), and they were every bit as good as I remembered. The berry had a slightly messy, tart, intensely berry glaze over a moist, spongy middle. Usually I will not use the word moist, since it's a horrid word, but this was moist, goddamn it!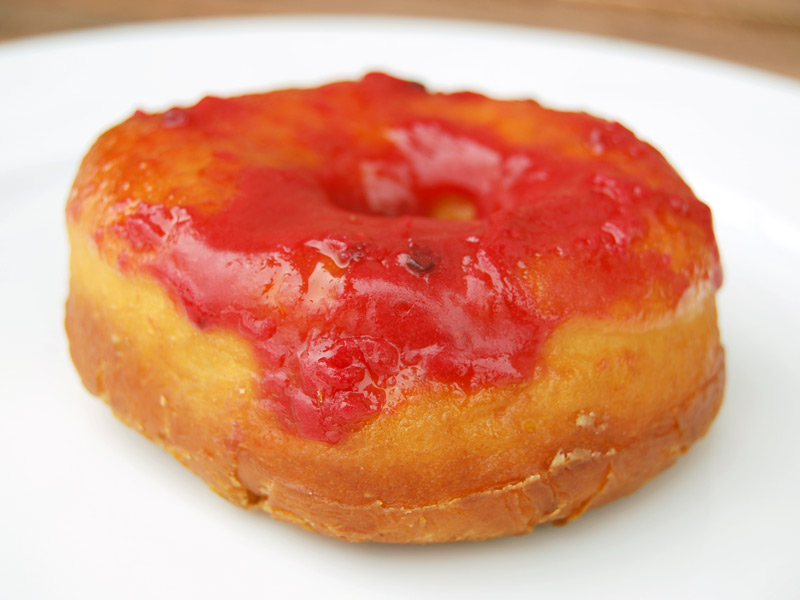 The cinnamon sugar had a wonderful interplay of textures, with its sugar coating, slightly crisp outer layer, and fluffy, melt-in-your-mouth center.  This one holds up better if you're traveling with it in a bag, due to the lack of delicate glaze.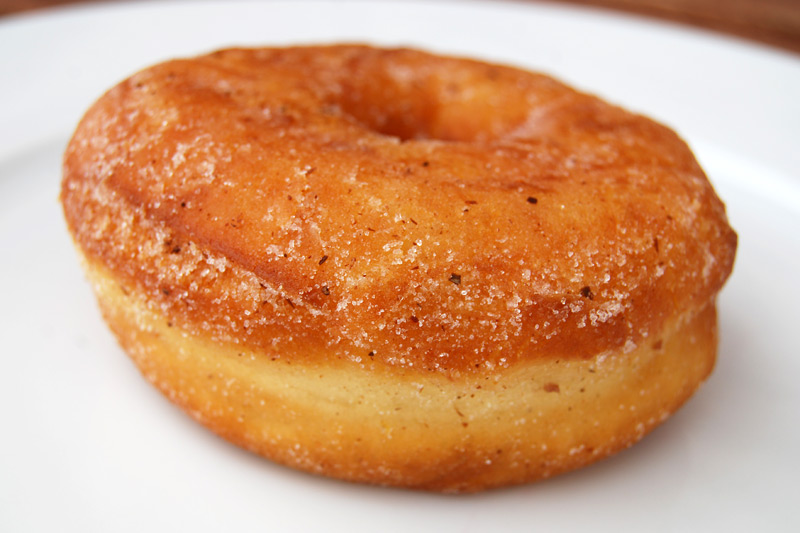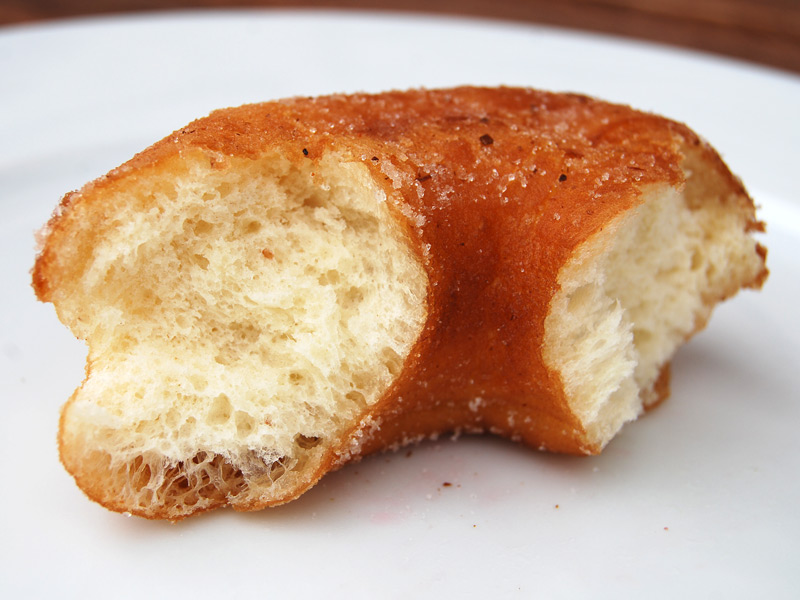 I went in the morning and they tasted pretty fresh, although not straight-from-the-fryer fresh like you'd get at the bakery, but that's to be expected. My two doughnuts came to $5 together and it was completely worth it (especially considering what they're charging at Doughnut Plant these days). So I'm making it a Snackish commandment, thou shalt visit one of Gimme Coffee's three locations in Williamsburg and Nolita for a cinnamon sugar doughnut.  Lest you risk coveting thy neighbor's goods.
Here's a cool video about how they make their doughnuts so damn good. Warning—if you watch you may find yourself hopping on a train to Clinton Hill.
Dough Doughnuts at Gimme Coffee
228 Mott St. between Spring and Prince St., Manhattan
107 Roebling St. between N. 5th St. and N. 6th St., Williamsburg
495 Lorimer St. between Powers St. and Grand St., Williamsburg
Dough
305 Franklin Ave at Lafayette Ave., Clinton Hill/Bed-Stuy