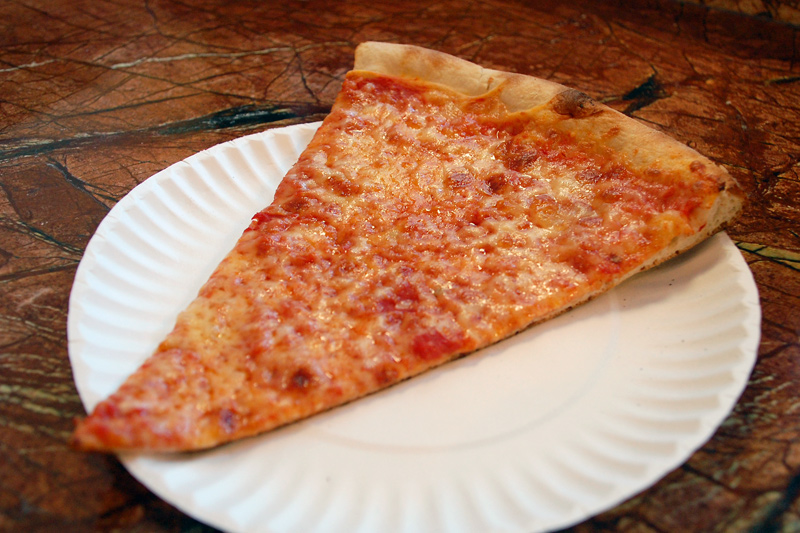 East Village pizza fans, meet your new go-to pizzera. Famous Joe's on Carmine Street has opened a location on 14th Street and Third Avenue, marking the first time the family-run business has expanded in its 37 years. The Carmine Street pizzera is legendary, and I've been a fan for many years. It serves one of the best no-bullshit, high-quality New York style slices out there, something that's been missing from the neighborhood.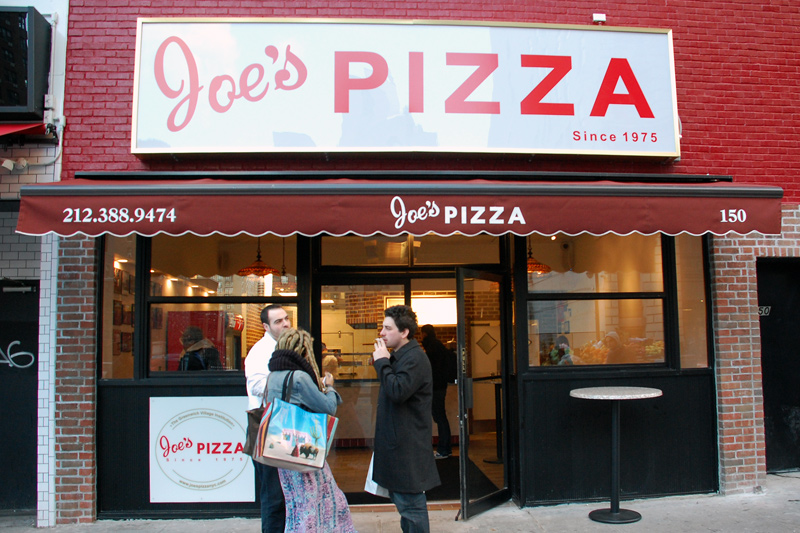 I say "missing," knowing full well the East Village has no shortage of pizza. While there's tons of forgettable corner joints and dollar slices, there's great pies too, at Forcella, Motorino, Artichoke, Nicoletta, Three of Cups, Lil Frankie's, and others. None of them have what I'd call a classic New York style slice, but I'm open minded in my pizza consumption and I've enjoyed them all. When I put on my ex-East Villager nostalgia glasses, I even miss those frozen-cracker-crust personal pies at Gruppo. I savored those strange little pizzas at Gruppo's bar like it was first grade and I'd just earned my very own tiny pan pizza with Book-It coupons. The evil geniuses at Pizza Hut marketing in the 1980s sure had my number.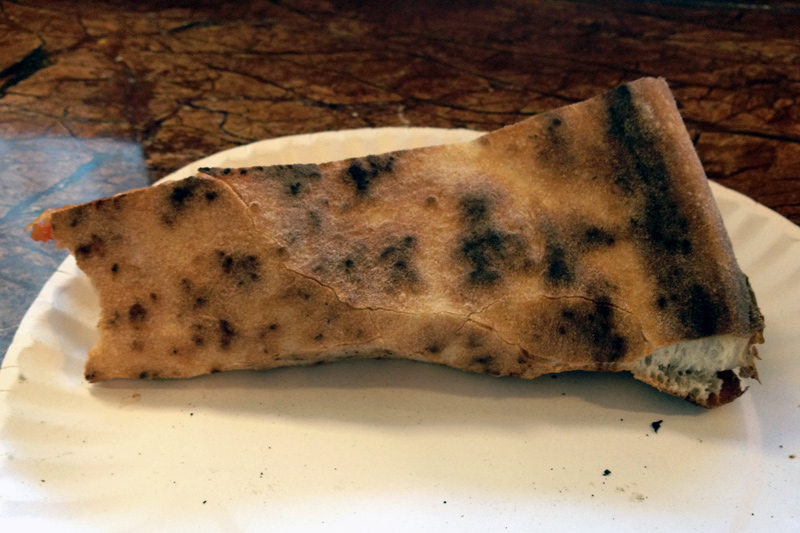 Tonight I paid cash—$2.75, to be exact—for one of the first slices from Joe's new ovens. My slice fell very close to my recollection of the Carmine Street location's pizza. There was a light, even topping of processed mozzarella, a perfect amount to complement the tangy sauce, and a crust that was thin, crisp, easily foldable, and liberally charred. This is a slice you can eat with one hand at rush hour without sauce, cheese, cradle and all sliding onto your shoes.
I was both pleased and piqued. It seemed the only logical thing to do next was to hustle down to Carmine Street for a second slice. I can be thorough to a fault sometimes, but more pertinently, some days you just need to try extra hard to stay focused the good things in life. I've yet to run up against anything that isn't helped by great pizza, but man, I never seem to stop testing that notion.
The Carmine Street location, in contrast, looks well-worn, a little greasy, and very familiar. While most pizza places look pretty much the same, when I'm here, watching the yellow cabs sail up Sixth Avenue, I know exactly where I am. New York City, 2013, blissing out as much as one can on pocket change. Again. It might be my imagination, or perhaps some chemical combination of an older oven and more recently-baked pie, but I thought the sauce on the Carmine Street slice was a bit zingier. The cheese and crust were identical.
So I have my new favorite East Village pizza place. With the newly opened Joe's hours extending to 4am every night and delivery to boot (eight-block radius to start and soon to expand), this Brooklynite can't help feeling a little envious. Joe's, you are urgently needed in Williamsburg.
Joe's Pizza
150 E 14th Street between Third Avenue and Irving Pl
Daily 10am-4am
(212) 388-9474