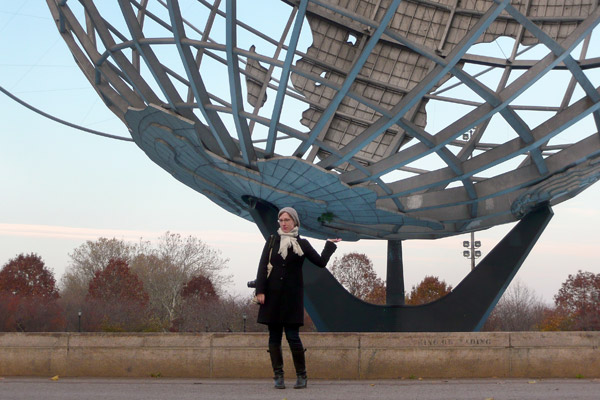 Snackish is all about exploring New York's restaurants, bars, and visually arresting haunts. I'm just as excited to try a buzzed-about new gastropub or taqueria as I am to visit a beloved old-school restaurant or a storied historical site, and my curiosity about these places has its outlet here. You'll see a lot of posts about pizza, cocktails, craft beer, urban ruins, street art, New York City history, sandwiches, tacos and dive bars on this site, with an emphasis on cheap eats around the East Village and Williamsburg.
As for me, I'm a web producer who's been fascinated by the internet since the dial-up days, and I've worked in various online roles for the past ten years. If you're a frequenter of bookstores, dog parks, museums, and live music venues, you've probably seen me around. Recently photography has become a steady hobby of mine; my photos have appeared in stories on NYmag.com, VillageVoice.com, Gothamist.com, NotForTourists.com, GuardianNews.com, Eater.com, HVmag.com, Chron.com, iVillage.com, Brokelyn.com, OhMyRockness.com, Petside.com, Architizer.com and other sites.
For more of my web stuff, check out my Twitter, Tumblr, or Flickr. Or you can always say hello with an old-fashioned e-mail.